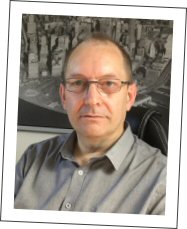 Paul Ledbury
I am a professional software and electronics developer, living in Lichfield in the UK.
I have extensive experience in software design, analysis and programming, web and internet development, and electronics design and engineering.
My development work includes a wide variety of control and test equipment, desktop applications, and client/server and network applications.
I am co-owner and Development Director of Merridale Ltd, one of the UK's leading specialists in the design and manufacture of commercial fuel management and dispensing systems.